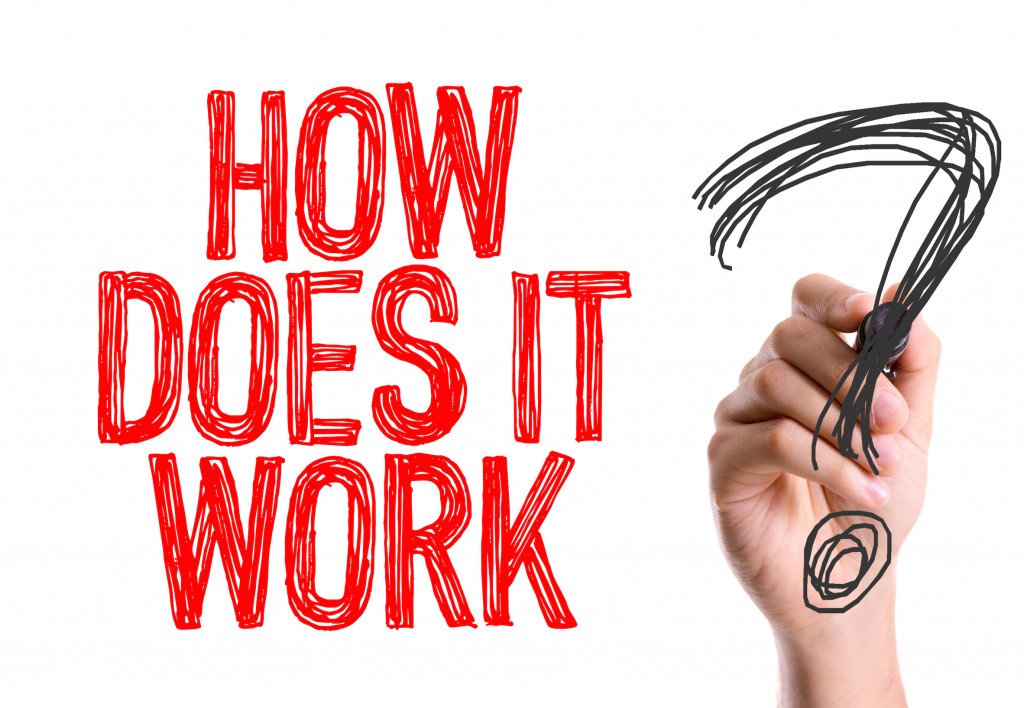 Budget Boot Camp is designed to be as simple as possible. We removed the fluff and stress that you see with typical budgeting programs, and replaced it with simplicity, effectiveness, and FUN.
Here's how it works:
1. LOG IN
You will get your own unique login and password, which gives you access to you own private dashboard. You will see right where you left off in the program, and what you still need to complete: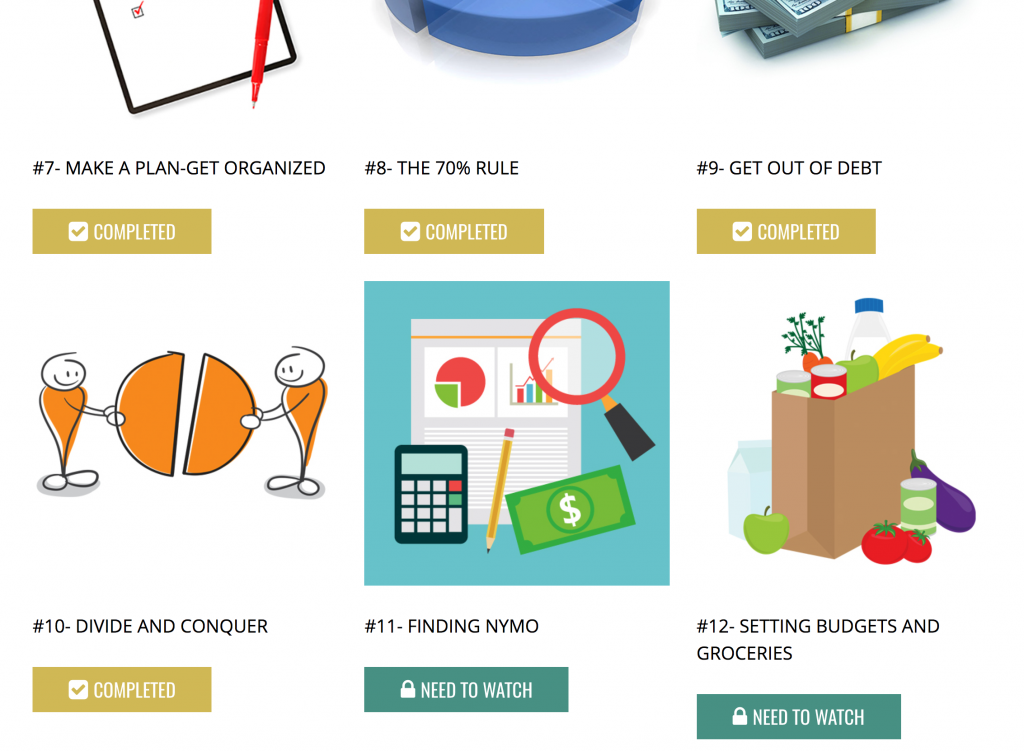 2. WATCH THE VIDEOS
Watch the 27 videos on any screen with internet access. You could be washing the dishes, doing laundry, on the eliptical, or best of all, sitting next to your spouse taking notes. However you choose to watch, you get to watch at your own pace, in the comfort of your own home! (Or car, or gym, or office, or…)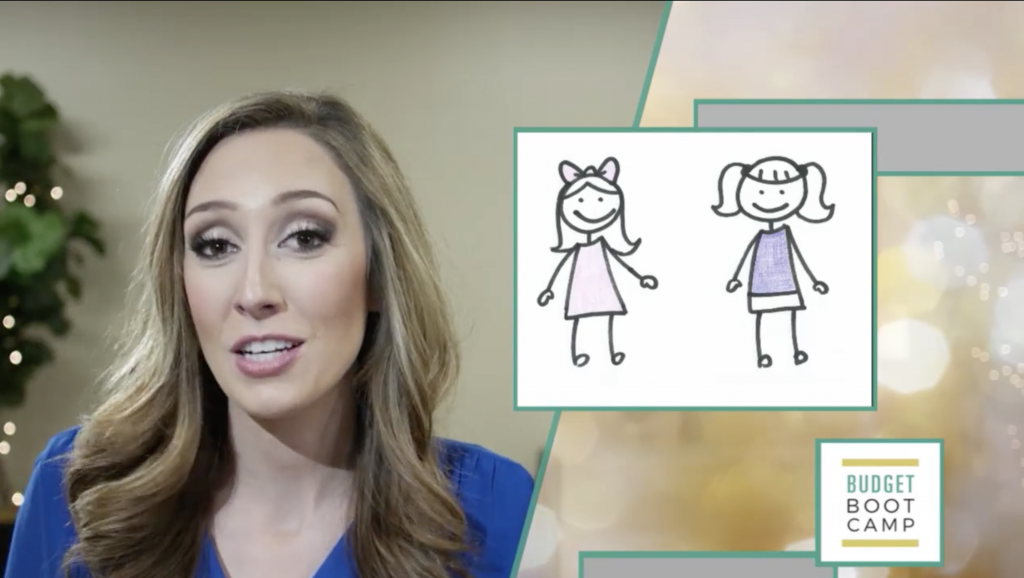 3. DO THE CORRESPONDING WORKOUTS
Many of the videos have "workouts", or hands-on exercises and assignments to ensure you walk away from BBC with an actual plan in place. The videos not only tell you when a workout is coming up, but also explains how to do it and why it's important. Get excited, they are FUN!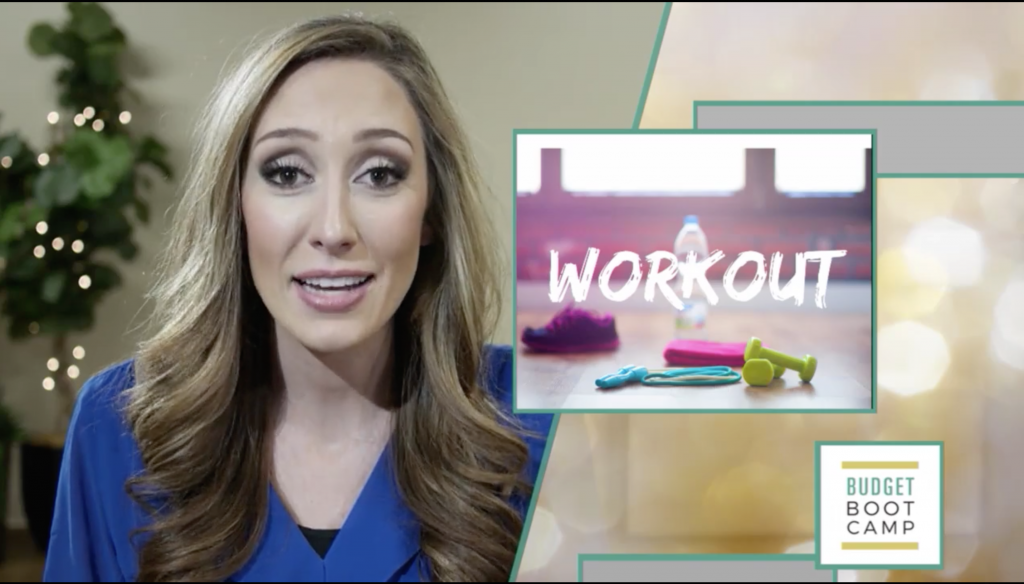 4. WATCH AGAIN AND AGAIN
One great benefit of BBC is that you pay once, and get access for life! Complete the program once, then re-watch the videos again and again as needed! BBC is always there to help you adjust as your natural financial situation adjusts over time.
5. TELL YOUR FRIENDS!
Remember, we will pay $25 for everyone you refer! See our refer-a-friend page for more details!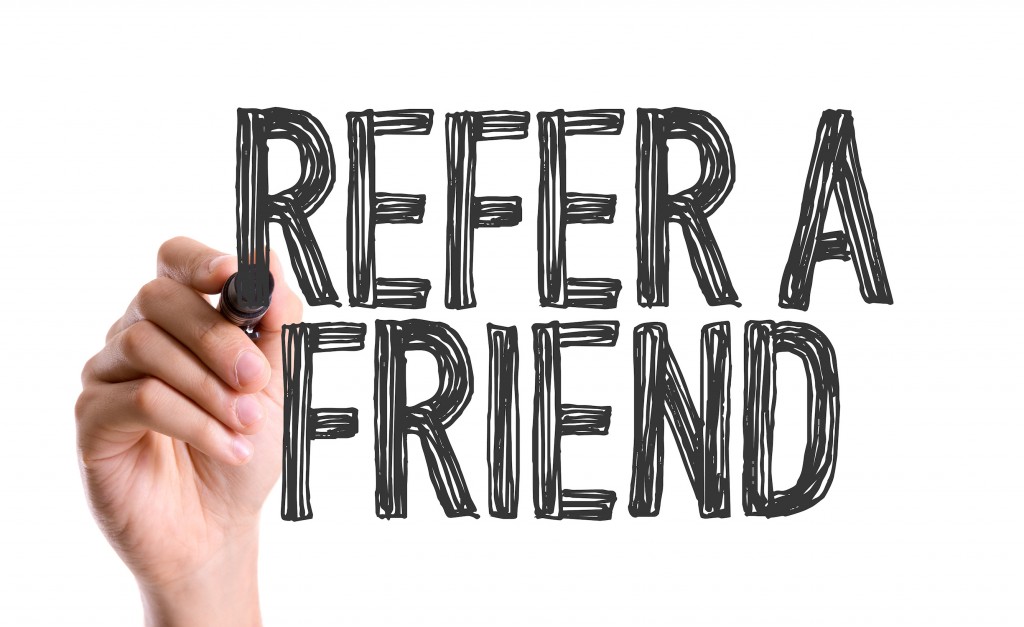 READY TO GET STARTED? Take advantage of our limited time pricing before it's too late!