We are so confident in this program, we'll put our money where our mouth is.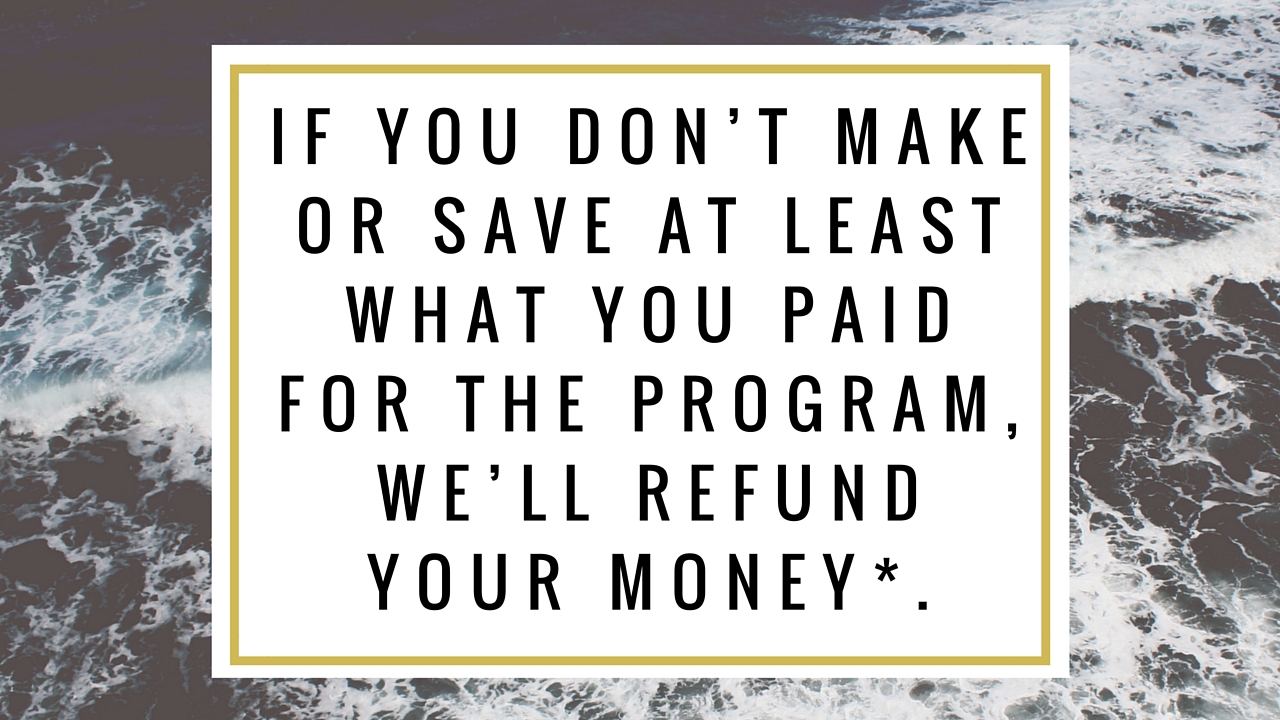 Enjoy peace of mind.
*We are confident this program will work for you! However, we are happy to refund the program if it doesn't save you at least what you paid for it. Our policy at BBC is to give you the tools and encouragement to ensure the best results. While every video might not be a perfect fit for every situation, we painstakingly built this program to be able to work for anyone, anywhere, in any stage of life, on any income – it might take some personalizing and adjusting on the end of the user. Much of the program is teaching and empowering you to take the lessons and make them work for you and your personal circumstances, just as any diet or exercise program would need to be tweaked to fit your particular body type and goals. For this reason before we can refund your purchase price, we just require that you complete the program in its entirety, including watching all 27 videos in full, and completing all the workouts. If at that point the program has still not saved (or earned) you at least what you paid for it, please submit proof of your completed workouts (we can see the videos that were watched from our end), and at that point we will happily refund your money within 180 days of purchase.
*No Refunds will be issued on Budget Boot Camp that has been gifted by another individual.